PERMACULTURE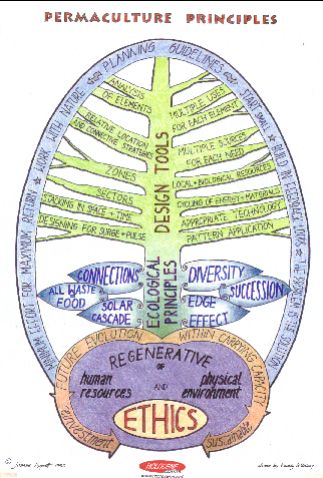 Permaculture is a design method based on ecological principles, founded in the '80s in Australia by Bill Mollison and Dave Holmgren. The focus is on the creation of high quality, sustainable human habitats. It can be applied at many levels of scale, from garden and landscape design to site planning, the integration of agriculture and forestry and urban/rural design.
Examples of permaculture design
This summary of permaculture principles is available for purchase -
either as a 35 mm slide, 8 1/2"x11"(A4), or 11"x17"(A3) laminated poster.